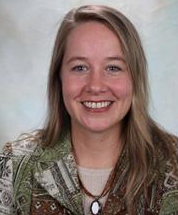 Haylee Heinsberg, MEd
Director of Public Policy and Advocacy
Center for Rural and Community Health
West Virginia School of Osteopathic Medicine
400 Lee Street N A218
Lewisburg, WV 24901
Office: 304-793-6574
Haylee Heinsberg, M.Ed., currently serves as the Director of Public Policy and Advocacy at West Virginia School of Osteopathic Medicine (WVSOM). Prior to this position, she served as the Director of Education for the Center for Rural and Community Health, and assisted with the inception of the center in 2010. Since 2004, she has held various positions at WVSOM, including working in admissions, graduate medical education, and serving as the Southeastern AHEC Assistant Director and Executive Director.
Born and raised in the Appalachian Mountains, she has a passion for life-long learning, rural health, and West Virginia. She has 30 years of experience within distinct roles and capacities focused on education and training, public health, behavioral health, clinical/patient care, policy, advocacy, scholarly activities, research, and community outreach and engagement. Working with faculty and staff, she has developed education, health literacy, and research tools and resources, as well as a competency-based training for community health workers, and related education programming and tools for health professions and communities to proactively address opioid use disorder and the opioid epidemic.
Throughout her career, Ms. Heinsberg has served as an innovative developmental strategist and a change agent through evidence-based strategies, advocacy, and collaboration. She has worked extensively with numerous statewide, regional, and national organizations and has made unique connections within diverse communities, including, migrant and community health workers, Native American tribes, and underserved, at-risk, and minority populations. It has been her privilege to dedicate much of her professional career advocating for rural health.
She loves gardening, home-canning, traveling, music, and animals.
Education:
American College of Education, Indianapolis, Indiana - Master of Education; specialty in Health and Wellness, December 2018, Summa Cum Laude • Honors: Distinguished Graduate Scholar
Slippery Rock University of Pennsylvania, Slippery Rock, PA - Bachelor of Science in Education, May 1992 • Instructional I Teacher Certification, Health Education, K-12 • Bachelor of Science in Business Administration; emphasis Marketing), December 1990
Awards:
Greenbrier County CARxE Coalition Toolkit Committee Chair: original Greenbrier County Prescription Opioid & Heroin Awareness Toolkit • First Place, Advertising Category: Prescription Opioid Education Campaign Presented to: West Virginia School of Osteopathic Medicine – Center for Rural & Community Health, presented by the American Association of Colleges of Osteopathic Medicine (AACOM) Excellence in Communications Award, 2018
Co-author: First Place, Health Index Score & Health Education Response (HIS & HER) Health Literacy Campaign Presented to: West Virginia School of Osteopathic Medicine – Center for Rural & Community Health, presented by American Association of Colleges of Osteopathic Medicine (AACOM) Excellence in Communications Award, 2012
State Health Education Council of West Virginia, Karen R. King Distinguished Service Award, 2011
Slippery Rock University, Allied School Health Education Award, 1992
Work Experience:
West Virginia School of Osteopathic Medicine, Lewisburg, WV • Director of Public Policy and Advocacy: October 2021-present Director of Education, Center for Rural and Community Health: January 2019- October 2021 Health Education Coordinator, Center for Rural and Community Health: April 2015-December 2018 Community Health Educator, Center for Rural and Community Health: September 2011-April 2015 Executive Director for Southeastern Area Health Education Center: January 2010-November 2011 Recruiter/Admissions Counselor: September 2008-February 2010 Assistant Director/Education Specialist, Southeastern Area Health Education Center: April 2004-August 2008
Allegheny General Hospital-Advanced Wound Healing and Lymphedema Center, Pittsburgh, PA • Business Administrator /Ambulatory Technician: January-April 2004
Focus Marketing Support Services, Zelienople, PA • Office/Production Manager: August 2001-June 2003
Family Health Council, Inc., Pittsburgh, PA • Clinic Manager/Health Educator-Family Planning Clinic/Services of Butler Co: January 1998-August 1999
Community Health Challenge, Pittsburgh, PA • Senior Health Education Coordinator: May 1997-January 1998
Human Services Center, New Castle, PA • Therapeutic Staff Support/Mental Health Caseworker: November 1995-May 1997
Allied Health Department, Slippery Rock University of PA • Guest Lecturer/Student Portfolio Consultant: May 1993-1999
Mercer Junior/Senior High School & Mercer Co. Head Start, Mercer, PA • Fulltime Substitute Teacher: September 1994-November 1995
General Nutrition Center, Moraine Point Plaza, Butler, PA • Sales Associate: February 1994-February 1995
Virginia Department of Health-Three Rivers Health District, Saluda, VA • Health Educator: October 1992-February 1994
Scholarly Activity & Research:
Oral Presentations
American Association of Colleges of Osteopathic Medicine, Educating Leaders 2021 Annual Conference, Synchronous Presentation: Preparing the Next Generation of Physicians to Address the Opioid Epidemic: A Pilot Program, Virtual, April 2021
World Organization of National Colleges, Academies and Academic Associations of General Practitioners/Family Physicians-World Rural Health Association Conference, Symposium Presentation: Preparing the Next Generation of Physicians to Address the Opioid Epidemic: A Pilot Program. Albuquerque, October 2019
National Rural Health Association Conference, Session Presentation: Opioid Toolkit: A Rural Community Education Project. New Orleans, LA, May 2018
West Virginia Rural Health Association, Annual Conference, Session: An Opioid Toolkit: A Rural Community Education Project. Davis, WV, October 2017
National Rural Health Association Annual Conference, Session: Solving Community Health Worker Perplexities. Louisville, Kentucky, May 2013
National Rural Health Association Annual Conference, Session: The Missing Piece to the Puzzle: Health Literacy Isn't Just Understanding Words. It's Understanding Health, Denver, Colorado, April 2012
Poster Presentations
Monga J, Fahringer B, Pflaum R, Campbell R, Salvi S, VanTasel B, Zimmerman B, Bogoda G, Griffith BN, Heinsberg HB. Community Health Education Resource Person (CHERP) Training Program. Appalachian Translational Research Network Virtual Summit. virtually hosted by Penn State, PA, October 19, 2021
Pflaum R, Campbell, R, Griffith BN, Heinsberg HB. A Literature Review: The Resurgence of Black Lung Disease and How It Can Be Mitigated. West Virginia Rural Health Association Annual Conference. Lewisburg, WV, October 20, 2021
Monga J, Fahringer B, Pflaum R, Campbell R, Salvi S, VanTasel B, Zimmerman B, Bogoda G, Griffith BN, Heinsberg HB. Community Health Education Resource Person (CHERP) Training Program. West Virginia Rural Health Association Annual Conference. Lewisburg, WV, October 20, 2021
Pflaum R, Campbell, R, Griffith BN, Heinsberg HB. A Literature Review: The Resurgence of Black Lung Disease and How It Can Be Mitigated. West Virginia Osteopathic Medical Association Annual Conference. White Sulphur Springs, WV, November 6, 2021
Monga J, Fahringer B, Pflaum R, Campbell R, Salvi S, VanTasel B, Zimmerman B, Bogoda G, Griffith BN, Heinsberg HB. Community Health Education Resource Person (CHERP) Training Program. West Virginia Osteopathic Medical Association Annual Conference. White Sulphur Springs, WV, November 6, 2021
Miller WC, Griffith BN, Rogalla D, Spencer D, Zia N, Heinsberg H. Rural Community Member Adaptations to a Recent Food Desert. American College of Sports Medicine Annual Meeting. Boston, MA, June 3, 2016
Spencer D, Rogalla D, Zia N, Miller WC, Griffith BN, Heinsberg H. Rural Families' Adaptations to an Impending Food Desert. National Rural Health Association Conference. Minneapolis, MN, May 18, 2016
Zia N, Rogalla D, Spencer D, Miller WC, Griffith BN, Heinsberg H. Rural Businesses' Reactions to an Impending Food Desert. National Rural Health Association Conference. Minneapolis, MN, May 18, 2016
Miller, WC, Griffith, BN; Timothy O. Leonard; Gretchen D. Lovett, Jill D. Cochran, Haylee B. Heinsberg. Relationships Between Perceived Health and Objective Health Status of Rural Appalachian Adults. American College of Sports Medicine Annual Conference, San Francisco, CA, June 2012
Fritzius AM, Pence LD, Heinsberg HB, Crawford PA, Shires WE. An Interdisciplinary Approach to Preventing Pediatric Obesity in Wild and Wonderful West Virginia. National Rural Health Association Annual Conference, Anchorage Alaska, May 2007
Pence LD, Heinsberg HB, Baker HH. Use of Resident-Led Community-Based Interdisciplinary Teams in Teaching Core Competencies. Association of Osteopathic Directors and Medical Educators Association for Hospital Medical Education Spring 2007 Educational Institute, Marco Island, Florida, May 2007
Redding DL, Pence LD, Crawford PA, Heinsberg HB, Shires WE. Improving Access to Quality Health Care in Summers County West Virginia Using the AHEC Model. National AHEC Organization Conference, Omaha, NE, June 2006
Educational Artifacts
Greenbrier County CARxE Coalition Toolkit Committee Chair and Lead Author, original Greenbrier County Prescription Opioid & Heroin Awareness Toolkit, October 2016
Co-author, Health Index Score & Health Education Response (HIS & HER) Health Literacy Campaign, April 2011
Affiliations:
American Association of Colleges of Osteopathic Medicine – Affiliate Member
American Public Health Association, Member
National Rural Health Association, Member
National Association of Community Health Workers, Ally Member
National AHEC Organization, Affiliate Member
West Virginia Southeastern Area Health Education Center, Board Member
West Virginia Rural Health Association, Member; Past Board Member
Greenbrier County CARxE Coalition, Member
Greenbrier Valley Medical Reserve Corps, Member
Greenbrier Valley Citizen Corps, Member
Greenbrier County Local Emergency Planning Committee, Member
Greenbrier River Watershed Association, Member