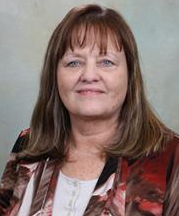 Barbara Holt, MS
Executive Director
Center for Rural and Community Health
West Virginia School of Osteopathic Medicine
400 Lee Street N A218
Lewisburg, WV 24901
Office: 304-647-6204
Barbara Holt is the Executive Director for the Center for Rural and Community Health (CRCH) with responsibilities that include overseeing the expansion, operation and management of this department. Barbara's career in the health field includes nine years with the regional Mid-Ohio Valley Health Department with her major responsibilities as the Population Health Director. Barbara then progressed to CRCH in 2019 as their State Opioid Response (SOR) Program Manager completing multiple objectives each year to help educate, train and ensure services were offered to those with substance use disorder. As the Self-Management Resource Center's T-Trainer, Barbara has the opportunity to help those with chronic disease/pain learn tools to use to self-manage their disease/pain.
Education/Training:
Master of Science in Human Resource Management, Southern New Hampshire University
Regents Bachelor of Arts, West Virginia University
T-Trainer Certification in Chronic Disease, Chronic Pain, and Diabetes Self-Management Programs, Stanford University
Interest: ​​​​​​​
Barbara is interested in projects, partnerships and outreach that help others learn ways to manage their health.
Honors:
Graduated Magna Cum Laude
Member, The National Society of Leadership and Success
Selected Research and Scholarly Activity:
Jones D L, WVU A Randomized Controlled Trial of a Community-Based Chronic Pain Self-Management Program in West Virginia 2017-2018. Morgantown, WV: West Virginia University
Harm Reduction in Calhoun County, WV: Community Perceptions and Paths Forward (2019)