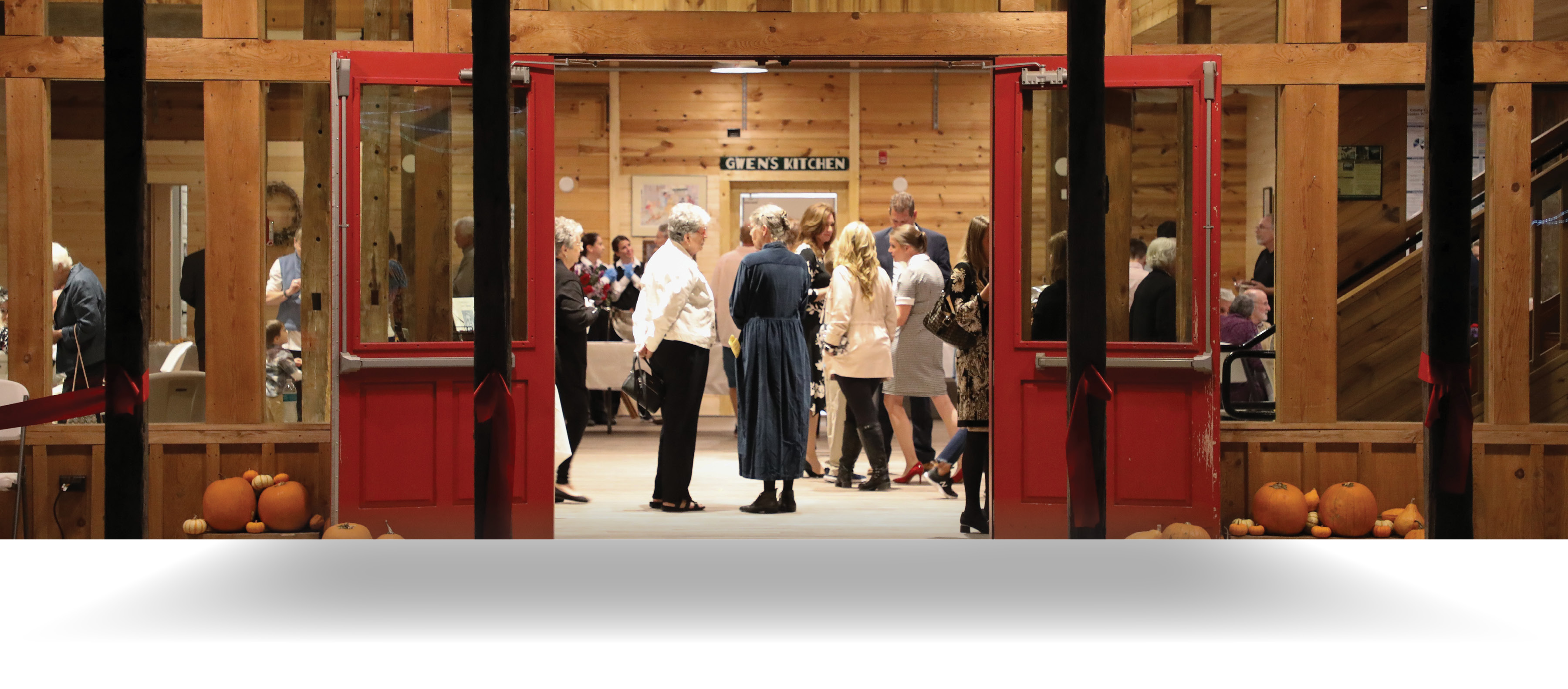 Clingman Center for Community Engagement

"It's all about taking care of each other. We want to develop a model facility where we work together and improve the quality of life for all."
- Dr. Jim Nemitz, WVSOM President
The West Virginia School of Osteopathic Medicine Foundation and Center for Rural and Community Health are investing in the Clingman Center for Community Engagement to better link WVSOM and clinical partners with local communities of the greater Greenbrier Valley to enhance learning opportunities and quality of life for all.
The Clingman Center will be a hub for cultivating connections and initiatives in engagement, education, and research. Founded upon values of inclusion, respect, equality, and trust, partnerships are being formed and relationships defined. These collaborations are establishing sustainable infrastructure and programming in response to priority needs identified within the community.
Clingman Kitchen
A shared-use teaching kitchen equipped to break cycles of addiction, poverty, and hunger

Tribute to Gwen Clingman
Gwen Clingman was known for her big-hearted devotion to and nourishment of WVSOM students and the Lewisburg community through generous meals lovingly served for decades at Clingman's Market downtown. A shared-use teaching kitchen will offer cooking classes for families, youth, and people living with chronic health conditions. Workforce training and culinary medicine programs along with culinary outreach initiatives are being developed. The Clingman Kitchen will utilize ingredients from within the community to develop an inspired and competent workforce.

For more information about the Clingman Center contact Julian Levine, Director of Community Engagement & Outreach, Center for Rural & Community Health, 304-793-6554.


Community engagement is "the process of working collaboratively with and through groups of people affiliated by geographic proximity, special interest, or similiar situations to address issues affecting the well-being of those people." - CDC Principles of Community Engagement (second edition)