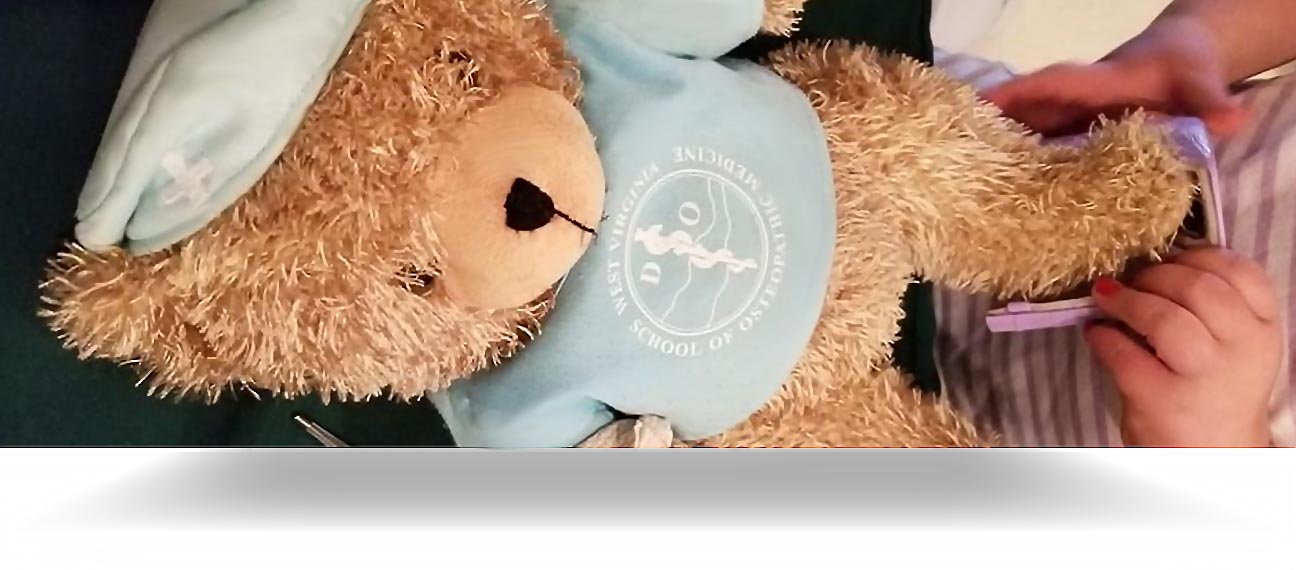 Youth Outreach
WVSOM CRCH offers statewide youth-focused programs to public and private schools, civic organizations and groups, as well as community outreach events on topics including but not limited to:
CPR – Hands-on-Only Education
Germs and Hand-Washing Techniques
Dental Care
Health and Wellness
Sugared Drinks
Recycling
Heart Health
Suicide Prevention
Smoking
Drugs
How to Handle Feelings
Gardening/Planting
Hydration
Physical Activity
Hearts United, Inc.
​​​​​​​WVSOM CRCH has recently entered into a partnership with Hearts United, Inc. and through it we are able to offer multiple trainings to youth and communities for hands-on-only CPR education. The non-profit organization was started by 9-year old Jahari Barron and his mother, LaKeisha Barron-Brown, in honor of Jahari's father, who passed away from heart disease at 42 years old. One of their organization's main areas of focus is to provide heart awareness through community education, specifically directed to youth.
More information on Hearts United, Inc. can be found at the organization's Facebook page.
Apprentice Network, Inc.
Apprentice Network, Inc. (ANi) partners throughout Greenbrier County with the mission to lead young people to educational persistence and a well-informed and charted path towards work-readiness and meaningful employment aimed at getting them prepared to enter a career trajectory.